Kevin Garnett sues accountant, claims $77 million was stolen from him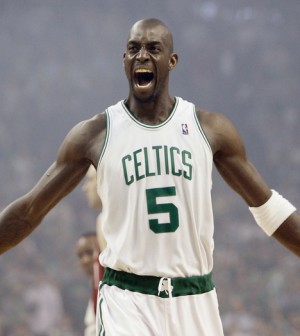 Former NBA All-Star Kevin Garnett is taking his ex-accountant to court.
The 42-year old is suing Kentucky-based accountant Michael Wertheim's firm over allegations he helped wealth manager Charles Banks IV steal $77 million from him.
According to court documents:
Wertheim "possessed actual knowledge that Banks was helping himself to millions of dollars of Garnett's money and did nothing about it."
Also:
"Banks intentionally … looted Garnett of his earnings and assets for many years, including the many years that Welenken and Wertheim provided accounting services to Garnett and his business interests," according to the lawsuit, which was initially filed in Hennepin County District Court and moved Wednesday to U.S. District Court in Minneapolis.
Does Banks name sound familiar? Well he is the same guy who infamously helped defraud former San Antonio Spurs star Tim Duncan. The Atlanta based advisor was recently sentenced for four years in prison.
Garnett, who retired in 2016, earned up to $270 million in salary alone during his illustrious 16 year NBA career.