Kesler not expected to play next season after undergoing hip surgery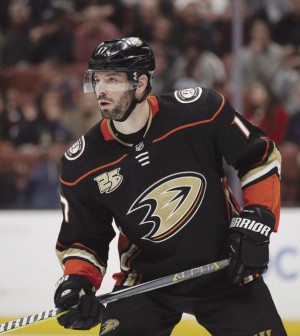 Ryan Kesler will have to wait a long time before making his return to NHL action.
The Anaheim Ducks confirmed that the veteran forward will likely miss the 2019/2020 season after undergoing surgery to repair his injured right hip earlier last week on May 9.
Ducks General Manager Bob Murray isn't even sure whether Kesler will be able to play again.
"At this point Ryan needs to think about his life and family," said Murray.
"The pain he felt was significant, and we agree with his decision to have this surgery. While it's unlikely he will play in 2019-20, we will support any decision he makes about his future playing career. He deserves the utmost respect, which he will receive from the entire Ducks organization as he contemplates his future."
The 34-year old, who has missed 60 combined games in the past two seasons due to injury woes, is coming off one of his worst statistical seasons since coming up with the Vancouver Canucks organization in the mid 2000′s.
In 60 games, he posted just five goals, three assists, 48 penalty minutes, and a career-worst minus-19 rating.
He is slated to earn $6,675,000 a season with an annual cap hit of $6,875,000 until his contract expires following the 2021/2022 season.