Kenseth wins at New Hampshire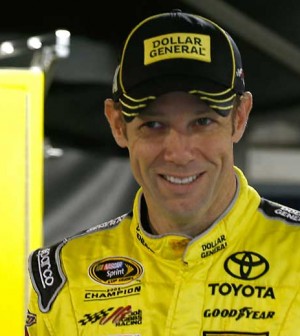 Matt Kenseth pulled away in the closing laps to capture the Sprint Cup race at New Hampshire Motor Speedway.
It was Kenseth's 38th career victory and he also won in New Hampshire last September.
Martin Truex Jr. and Kyle Busch each led for more than 120 laps before Kenseth took over.
Tony Stewart came second improving his point standings while Joey Logano followed in third.