Ken Holland accepts job offer, will become Oilers' new GM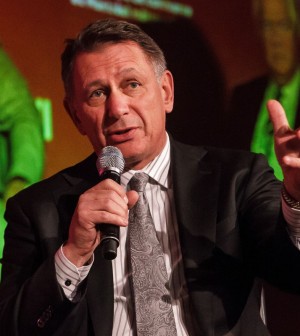 The Edmonton Oilers have got their guy.
According to reports, longtime Detroit Red Wings executive Ken Holland has accepted the offer to become the Oilers' new general manager. The deal, which is expected to be officially announced this week, will make $25 million over the next five years as indicated in the contract.
Holland, 63, is fresh off a legendary 22-year tenure with the Red Wings organization where he captured three Stanley Cups (1998, 2002, 2008), and qualified for the playoffs 18 out of a possible 21 seasons.
He will have full autonomy to make personnel decisions, while CEO and vice-chairman Bob Nicholson is expected to take on a bigger responsibility with the franchise.