Kadri on suspension: "the three games was definitely a little harsh"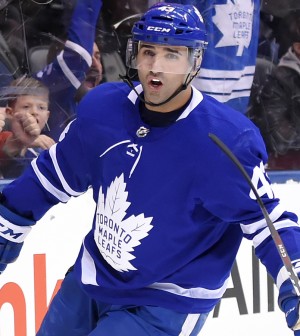 Nazem Kadri, who is returning from a three-game suspension on Saturday, spoke out for the first time about his punishment.
While he agreed he deserved to be punished in some capacity, the amount of games he served was too damn high.
"I was disappointed; I wasn't expecting [three], that's for sure…That particular play, I felt a liberty had been taken on Mitch. I'm always going to stand up for my teammates, stand up for myself; that part isn't going to change." said Kadri.
"Was it worthy of a suspension? I definitely think so. But I think the three games was definitely a little harsh. I didn't feel like it was a malicious play to go in and try to hurt him. It was a more of a statement thing, making a lot of contact with the majority of the boards."
Kadri hopes to save the Leafs from elimination when returning to the lineup. They trail the Bruins 3-1 heading back to Boston for Game 5.