Juventus to face MLS All-Stars in Atlanta on August 1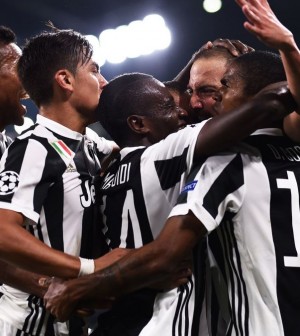 The Italian champions will be heading to the U.S. this summer.
MLS announced that the 2018 crop of MLS All-Stars will face off against Serie A powerhouse Juventus at Mercedes-Benz Stadium in Atlanta on August 1. The stadium, which is the home pitch for the Atlanta United, seats up to 71,000 people.
"This match featuring the best of MLS against a legendary club like Juventus will be a great showcase for the city," said Atlanta United head coach Tata Martino, who will be coaching the MLS all-stars, on Thursday.
"I'm proud to represent my club and MLS in the all-star game. I have no doubt that our passionate fans will give us a powerful home-field advantage at Mercedes-Benz Stadium and show Juventus the soccer city that Atlanta has become."
This marks the first time an Italian club has played at an MLS All-Star game since AS Roma beat the MLS All-Stars 3-1 at Children's Mercy Park in Kansas City on July 31, 2013.