JR Smith says he will cover up 'Supreme' tattoo to avoid being fined by the league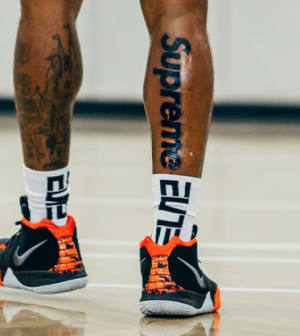 After a post on social media criticizing the decision, Cleveland Cavaliers guard J.R. Smith has decided to give in the NBA's demands
The 33-year old has agreed to cover up the 'Supreme' logo on his calf while he is on the court during games. By doing so, he will avoid being fined by the league for promoting a logo that doesn't have a sponsorship deal with the league.
"I'm not giving them money that could go to my kids…I was looking into I'm not going to put money in their pockets. Not a chance." Smith told ESPN's Jackie MacMullan.
"There's a lot of other things going on in this world they could be worried about besides a tattoo, but it's their league. They can do what they want."
Smith is entering his 15th NBA season, and his fourth full season with the Cavaliers.