JR Smith is mad at the Cavaliers for tanking, says he would rather be traded than bought out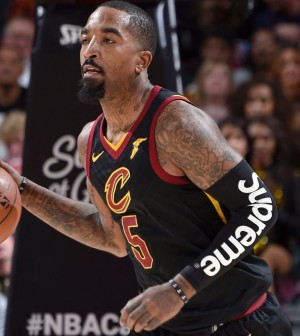 The Cleveland Cavaliers were expected to complete for a playoff spot this season. Instead, they are dead last in the league with a 2-13 record through 15 games.
They've already gone through a coaching change, and have reportedly had major locker room issues between veterans/younger players, and how the playing time is being spread out. Count JR Smith as one of those veterans tired of the Cavaliers' current situation.
In a recent interview with told Jason Lloyd of The Athletic, Smith opened up about his frustrations with the franchise's losing mentality.
"I don't think the goal is to win. The goal isn't to go out there and try to get as many wins as possible. I think the goal is to develop and lose to get lottery picks. I think that was always the plan." said Smith.
He still stands by his original statement earlier in the season that he wants out, but would prefer to be traded over being outright bought out.
"I don't think that's fair to the people I see every single day walking around the arena. I don't think that's fair to the trainers or equipment guys…I just look at it differently than being traded. I don't like the statement of getting bought out." added Smith.
The 33-year old, who is in his fifth season with the Cavaliers, is averaging 6.7 points, 1.9 assists and 1.6 rebounds in 11 games. His 20.2 minutes a game is his lowest since joining the Cavs via a trade deadline acquisition during the 2014/15 season.