Jones vs. Cormier 2 is now No Contest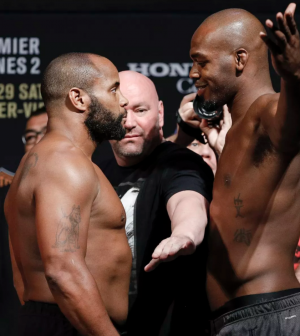 Well, this guy is a real idiot.
I'm talking about Jon Jones of course. His B-sample has come back as positive as well so now his against Cormier at UFC 214 is scored as no contest due to the fact he had a banned substance in his system.
I really feel for Cormier here as his only professional loss now comes at the hands of Jon Jones. Dan has called Jones his "white whale" and the fact that the 2nd loss is now overturned into NC won't make this any easier on Cormier. He would give anything to fight a clean Jon Jones but it doesn't look like that is going to happen.
Jones is looking at maximum a 4-year suspension from the UFC, and given how gruelling a sport this is I doubt either fighter will still be ready to go after that long of a wait.
Here is a quote from Marc Raimondi's piece on MMAFighting.com
The California State Athletic Commission (CSAC) overturned the result of the July 29 fight Wednesday to a no-contest, CSAC executive officer Andy Foster told MMA Fighting. The decision comes one day after the B sample from Jones' failed drug test came back confirming that he had a steroid, Turinabol, in his system in-competition.

Jones won the UFC light heavyweight title by beating Cormier and now he no longer has that victory. But the UFC controls its title belts and the promotion has been on record saying it won't strip the title until the completion of the adjudication process done by USADA, the UFC's anti-doping partner.

If the belt does get stripped, it's still unclear on whether Cormier gets it back or it becomes vacant.
Everyone in the Jones camp has maintained his innocence and say they don't know how the banned substance got in Jones' sample… and until Jones himself comes out and speaks about it, which he is yet to do, we won't know.