Jets CB Revis charged with four first-degree felonies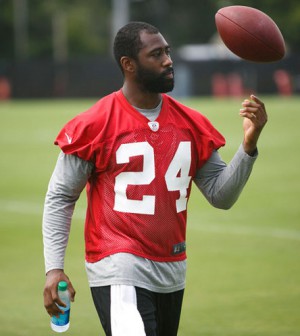 New York Jets cornerback Darrelle Revis has been charged with four first-degree felonies after an incident on Sunday morning in Pittsburgh.
Revis has been charged with two counts of aggravated assault, robbery, a count of conspiracy, and a misdemeanor count of terroristic threats.
The issue reportedly began when a man approached Revis with a cell phone out filming the conversation and started following Revis before he grabbed the cell phone and tried to delete the video and then Revis started getting violent and, according to the video which has yet to surface, started punching the young men that approached him.
Revis' side of things goes a little bit different with his attorney claiming that Revis bumped into a group of five or six men and after things started escalating he attempted to knock the cell phone out of the person's hand.
This could get real ugly, real fast for Revis.