Jean-Gabriel Pageau suspended one game for boarding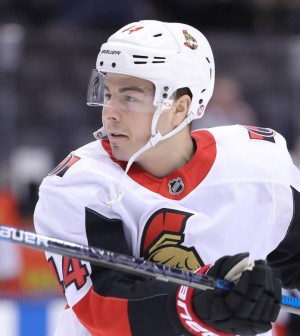 Jean-Gabriel Pageau is being punished for his controversial hit.
The NHL has suspended the Ottawa Senators forward one game for boarding defenceman Ashton Sautner at 16:23 of the second period during the team's 7-4 loss to the Vancouver Canucks on Wednesday.
As a result of the suspension, Pageau will miss Saturday's game against the Edmonton Oilers, and forfeit $16,667 out of his salary to the Players' Emergency Assistance Fund.
The 26-year old has posted three goals, seven assists and a minus-9 rating in 31 games this season.