Jason Pierre-Paul likely to miss 2019 season after fracturing neck in car crash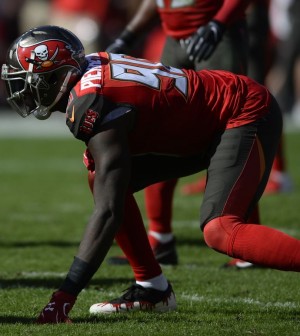 Jason Pierre-Paul's season might be over long before it even began.
The Tampa Bay Buccaneers' defensive end is expected to miss the entire 2019 NFL season after sustaining a fractured neck during a single car crash in South Florida last week.
He will likely undergo surgery to repair the damage caused by the incident in the coming days
Buccaneers GM Jason Licht is hopeful that quickly addressing the injuryn will help salvage some of the veteran's season.
"As we stated last week following the news of Jason's auto accident, our immediate concern was for both Jason and his passenger," said Licht.
"While Jason was treated and released in South Florida the same day of the accident, we wanted to ensure that our medical team had an opportunity to perform a thorough evaluation here in Tampa, and that process is currently ongoing."
The 30-year old, who previously had one of his fingers amputated after a fireworks accident on July 4, 2015, is entering his second season with the Buccaneers and the third season in a four-year, $62 million contract he signed with the New York Giants back in 2017.