Isaiah Thomas takes a jab at the Celtics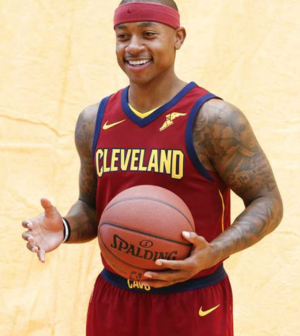 It was one of the biggest trades in the past couple years when Thomas was sent from Boston to Cleveland for Irving, among other pieces being swapped. First, it was Kyrie asking for a trade out of Cleveland which took a lot of people by surprise cause he'd been to 3 straight NBA Finals since LeBron returned and even won one of them. What made it difficult was trying to find a trade partner that would agree to give up enough so the Cavs didn't feel like they got rinsed on the deal. A couple of teams came up before Boston, but when the Celtics got in the mix you could tell it was going to be for real, and that Thomas would have to be the big piece heading back the other way.
It hit Isaiah pretty hard because he had just hit his stride in Boston, and had played his heart out for that team in the playoffs the day after his sister was killed in a car accident. Thomas recaps getting the call from Celtics GM Danny Ainge after he returned from a trip for his 1 year wedding anniversary that he'd been traded.
"To where." That's all I could manage.

"To the Cavaliers, for Kyrie."

And that's when, like — man. You ever been on the phone, and someone says something … and then all of a sudden, all you can think about after is, I don't want to be on the phone anymore? Not even in a rude way. Just, like, your willpower to have a conversation shuts down. That's what it was like for me in that moment.
That's a tough call to get, especially after the season he had but such is pro sports.
So cue an Instagram story from Thomas in his new Cavs dressing room featuring a quote on the whiteboard.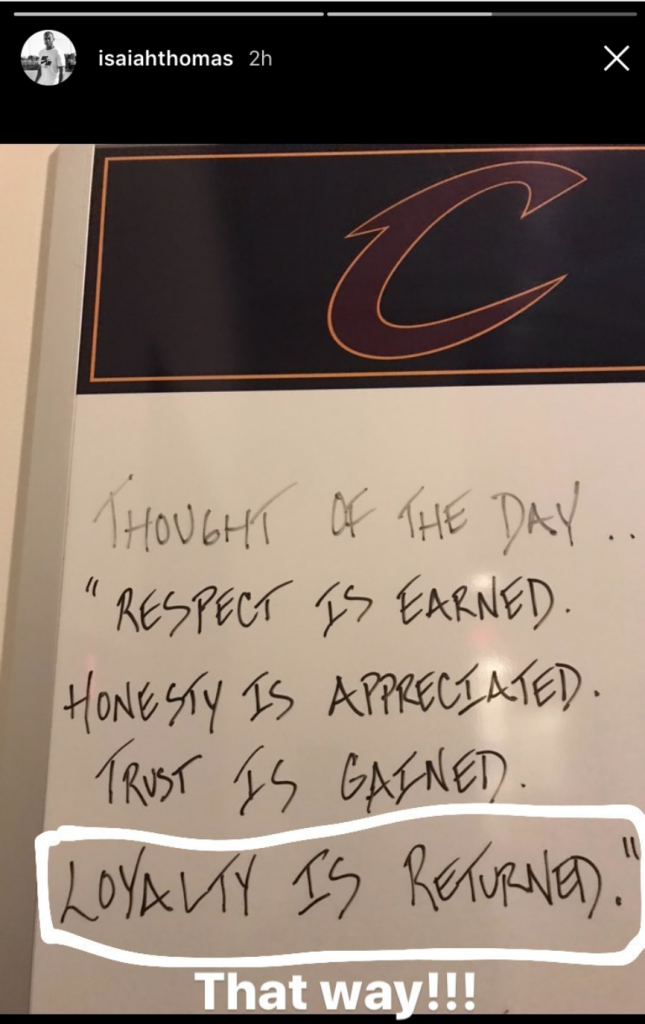 Loyalty is returned… something that didn't happen in Boston.
The Cavaliers open their season at home against the Celtics on October 17th, gonna be a great game. Although Isaiah Thomas is dealing with recovering from a hip surgery and won't be back to around Christmas.