Isaiah Crowell to miss entire 2019 season after tearing Achilles in a team workout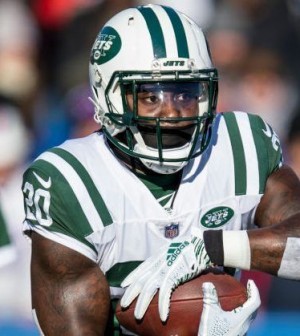 We are still months away from a new NFL season, and the Oakland Raiders have been dealt a major blow to their depth on offense.
The Raiders have confirmed that running back Isaiah Crowell suffered a torn Achilles during a team workout on Tuesday, and will be sidelined for the duration of the 2019 NFL season. He will undergo surgery to repair the injury sometime next week.
The 26-year old veteran, who signed a one-year deal with the Raiders earlier this offseason, was looking to bounce back after an underwhelming 2018 campaign.
He posted 685 rushing yards on 143 carries and six touchdowns in 13 games and six starts last year.