Irving not planning on signing an extension this summer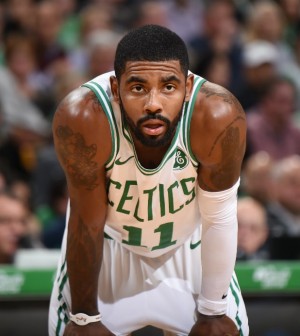 Boston Celtics fans are going to have to wait for Kyrie Irving to sign with the team long-term.
When asked by reporters about his contract situation, Irving emphasized that returning to 100% healthy is his number one priority into next season. He also doesn't see the point in signing a contract extension this year when he can just wait until the following to guarantee himself more money.
"Contractually, financially, [an extension] just doesn't make any sense," said Irving.
"I think you guys can feel my attitude is really just redemption next year. Really integrating myself with our team again and really focus on winning a championship. That's the only thing I'm really worried about. Until I get to that point, then I can't really answer any questions. I'm pretty sure management and I will have a talk, but that talk won't happen now."
The 26-year old is currently recovering from knee surgery in early April that was expected to sideline him for up to 4-5 months. He is currently more than two months into the recovery period.
In his first season with the Celtics in 2017/18, Irving averaged 24.4 points, 5.1 assists and 3.8 rebounds in 60 games.