Indian Premier League Becomes Biggest Tournament in India
By
Admin
on September 27, 2017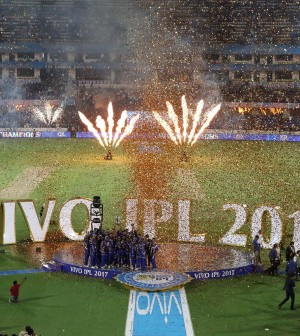 Upstart sports league, the Indian Premier League seems to be gaining traction and has already started to be compared to leagues like the NBA. This drew the eye of Australian/American media mogul, Rupert Murdoch who's company, Star India, decided to spend $2.55 billion on 5 years worth of global media rights to the league. The Indian Premier League is one of the world's biggest tournaments in the world, showcasing the best players in cricket today.
The event sees worldwide competitors come together for an event that is commercially marketed for over 250 percent the cost of typical Indian television programs, and tickets aren't cheap either! According to experts, cricket has only ever seen an increase in contract, sponsorship and endorsement renewals; typically increasing by at least five percent every year. For instance, Facebook's bid for broadcasting rights only three years ago were $45 million dollars in comparison to this past year's bid of $600 million.
So what is it about this event that has created such a marketplace boom? Many have seen an upturn since India won the World Cup back in the 80′s. Some cricket stars are paid fees of $500,000 per day on endorsement shoots. Furthermore, some of the biggest players in the game are raking in over $20 million a year. This past Indian Premier League event was watched by almost 200 million people on TV alone and all the matches were sold out.
Ultimately, it looks like India has found their Superbowl and with a population of nearly a billion and a half, it's no surprise. Many are claiming the country to be the fastest growing, with economists saying it could be valued at 6 trillion in ten years. So clearly there are many factors at work here and it looks like Star India might have made a fantastic long-term investment.