If Tiger & Phil have a spontaneous comeback, it'd be fantastic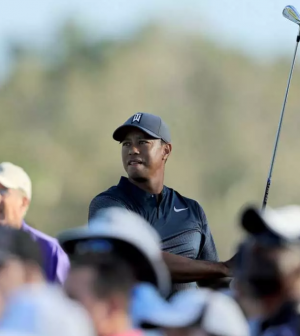 With Phil getting a victory this weekend in Mexico and Tiger finishing the best he has since 2015 last weekend at the Honda Classic, I'm getting real fucking fired up to watch golf on the weekends again. Sure there have been some good players since Tiger fell off the top, Rory, Spieth, DJ, Garcia, and Justin Thomas is pushing to be the most dominating player since Woods… but guess what? They ain't Tiger, and they ain't Phil.
Something about these two guys competing on the course just hasn't been matched.
There has been a lot of talk in recent years about the decline of golf with youth's and viewership going down and all that.
I'll tell ya why youth aren't golfing, cause it's fucking expensive… not because it's "too hard" like these old crusty fucks like to blame everything on the millennials. But people who aren't even golf fans know who Tiger Woods is, and they might even know Phil as well.
Tiger will be back in action this weekend at the Valspar in Palm Harbor, Florida and ticket sales have skyrocketed since he committed to the tournament.
"These literally were happening simultaneously," West said of commitments from Spieth and Woods, laughing. "It's crazy over here this morning. It's absolutely crazy, but in a great way. It's Tiger and Jordan, right? We're equally excited for both of them."…West said that she was contacted by Woods' agent Mark Steinberg less than 30 minutes before his Twitter announcement, allowing her to set in motion "extra-operational plans" they had been preparing for weeks just in case Woods committed. Now in her fourth year running the event, West listed off the changes that Tiger's appearance dictates. Valspar organizers will open up two additional parking lots to handle 5,000 to 6,000 more spots. They'll set up more buses, and volunteers to handle those buses and fans at admissions gates. Increased security. More porta-potties. More food (and beverage) orders from caterers and concessionaires. Friday's announcement has organizers ready to see 10,000 or more spectators per day. Tiger changes the game.
If Phil and Tiger consistently finish top 10′s throughout the summer and fight off the other top talent to keep the spotlight on them, this is only a good thing for golf.