Hurricanes place struggling goalie Scott Darling on waivers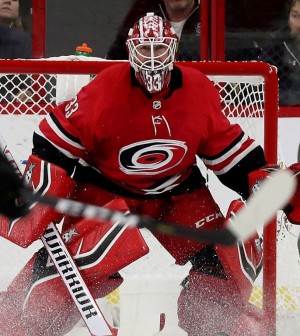 The Carolina Hurricanes are done with the Scott Darling experiment.
The team announced that they have place their previous no. 1 goalie Scott Darling on waivers with still two years and $8.3 million remaining on his contract beyond this season.
The 29-year old, who signed the lucrative four-year contract with the Hurricanes in May 2017, has posted a disappointing 2-4-1 record, .892 save percentage and 3.14 goals against average in seven games this season.
If he's not claimed by any team, which is the likely scenario, he will be sent down to the team's AHL affiliate Charlotte Checkers.