Hockey Canada announces Olympic Roster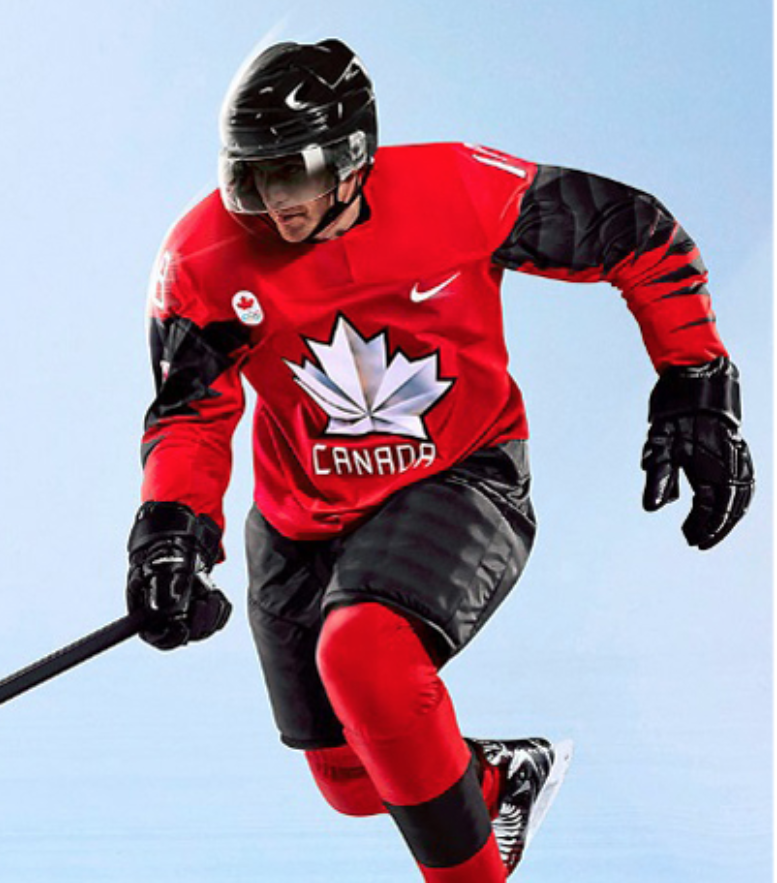 The Winter Olympics are taking place less than a month away (Opening Ceremonies Feb. 9) and Hockey Canada has released their Hockey team roster. It'll be the first time since 1994 that the NHL players won't be participating in the Olympics and so that means the hockey rosters will look a lot different than usual, and today Hockey Canada released their roster. The Canadian team has players that collectively have played over 5500 NHL games, with some familiar names and some not so familiar names. Let's go through the roster and I'll tell you if I've heard of the player and what I know about them.
GOALIES
Justin Peters, Blyth, Ont. (Europe) – I think he played in Carolina for a while, should be alright if needed but I don't think he'll get much time in the crease.
Kevin Poulin, Montreal (Europe) – My man!!!!! Ok to be honest I've only seen Poulin play at the Spengler Cup but he was fucking unreal good and was one of the, if not THE reason Canada won the Cup. I really hope he gets a shot to start.
Ben Scrivens, Spruce Grove, Alta. (KHL) – Eh, NHL journeyman, not a huge fan of him off the ice and in the net he's never been super consistent. The Olympics is a tournament though and if Scribbles can get hot for that stretch he'd be good between the pipes.
DEFENCEMEN
Stefan Elliott, Vancouver (Europe) Nope
Chay Genoway, Morden, Man. (KHL) – Spengler Cup, seemed alright
Cody Goloubef, Oakville, Ont. (AHL) – Spengler Cup, played well and his name is noticeable. Plus an Oakville kid so not bad.
Marc-André Gragnani, L'Ile-Bizard, Que. (KHL) – Eh, not sure who this fella is but god speed.
Chris Lee, MacTier, Ont. (KHL) – I was hoping Lee would get an NHL deal this past off-season but it didn't happen and he returned to the K, just an absolute solid defenseman and I'm happy he gets a shot to go for Olympic Gold.
Maxim Noreau, Montreal (Europe) – Noreau… more like No… I dontnea.. That was bad but whatever nobody reads my blogs.
Mat Robinson, Calgary (KHL) – Mat with only 1 T, this guy could be a wildcard out there.
Karl Stollery, Camrose, Alta. (KHL) – Good hockey name here.
FORWARDS
René Bourque, Lac La Biche, Alta. (Europe) – NHL journeyman, pretty much went overseas to extend his career to get a chance at the Olympic roster. He was so dominant with the Habs in the playoffs scoring 11 points in 17 games so he can get it done in a short push, similar to the Olympic schedule, hopefully, he still has some magic left.
Gilbert Brulé, Edmonton (KHL) – Dr. Brule?
Andrew Ebbett, Vernon, B.C. (Europe) – Ebbett, sounds familiar.
Quinton Howden, Oakbank, Man. (KHL) – Google this guy, perfect hockey face.
Chris Kelly, Toronto (AHL) – Chris Kelly is one of the most experienced players on this roster, if not the most experienced. His leadership and skill level with be an asset to the team for sure and he looked pretty good at the Spengler.
Rob Klinkhammer, Lethbridge, Alta. (KHL) – Fuckin Klinkhammer? This guy fucks.
Brandon Kozun, Calgary (KHL) 4 points in 20 games with the Leafs, saving it all for team Canada babay.
Maxim Lapierre, Brossard, Que. (Europe) – Hate him. Such a douchebag of a player, why he is on this team I don't know. Hopefully he plays well but I won't be suprised if he some dirty shit during this tournament since he knows people will actually be watching.
Eric O'Dell, Ottawa (KHL) – Not sure.
Mason Raymond, Cochrane, Alta. (Europe) – MAYYY RAYYYYYYY (It's like May Day except its with R instead of D) he's my dude, comes back from a BROKEN FUCKING BACK to play in the NHL, Canadian team dream. Vancouver, Calgary, Toronto. GOLD.
Derek Roy, Rockland, Ont. (Europe) Roy could be a sneaky offensive player for this team. He was a point machine for a couple years in the NHL and he's been scoring over in Europe.
Christian Thomas, Toronto (AHL) Stumpy Thomas' son, must be such an awesome experience for him personally to make a legacy for himself as an Olympian.
Linden Vey, Wakaw, Sask. (KHL) – Another ex-Canuck… Honestly, I thought Vey was from Slovakia or something when I saw his name originally… but he's just a proud ass Canadian.
Wojtek Wolski, Toronto (KHL) – What a fucking story this is. 1 year ago he was in a hospital bed recovering from a broken neck and now he's named to the Canadian Olympic roster. Couldn't be happier for him and I hope he caps this comeback story off with an Olympic medal.
So there it is, your 2018 Team Canada Olympic Roster, good luck to them and I can't wait to watch.
For comparison, check out this roster from the 1994 games when the NHL'ers weren't there.