Here are my top plays – NFL Week 10 picks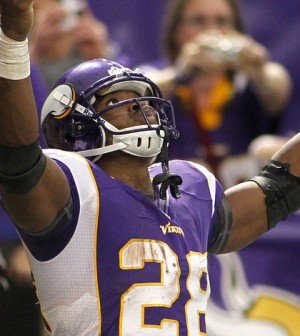 Last week was a great week for the public as heavily bet favourites like the Chargers, Texans, Lions, Broncos, Ravens, Packers Bears, Sea Hawks and Falcons all won and covered. The sports books both in Vegas and on line took a beating and normally this does not happen in back to back weeks. Here are my top plays.
Detroit -2 at Minnesota: The Vikings beat the Lions in Detroit earlier this year but these 2 teams are going in different directions. After beating Seattle the Lions followed that up by hammering Jacksonville on the road. Detroit has decided to have some of their skilled players not practice during the week as Titus Young and Calvin Johnson are both nursing injuries but continue to play on Sundays. The Lions have also shown great improvement on the defensive side of the ball over the last couple weeks.
The Vikings are hitting a wall. After a tremendous 5-2 start Minnesota has lost back to back games to the Bucs and Sea Hawks and have not been competitive in either loss. Fans are calling for Christian Ponder to lose his starting quarterback job after failing to throw for over 100 yards 3 times in the last month. With Percy Harvin expected to miss the game the Vikings have little hope through the air. Look for the Lions to avenge their earlier loss to the Vikings.
Tennessee +6 at Miami: I feel obligated to find an underdog every week that has a shot and this pick will not be popular but I am expecting the Titans to respond after being called out by their owner Bud Adams who put the entire team and coaching staff on notice after getting embarrassed by the Chicago Bears last week. The Bears put up 51 points on the Titans in Tennessee but things should be different as Jake Locker is expected to be healthy enough to replace Matt Hasselbeck at quarterback. Chris Johnson has been much better the last few weeks and could keep Miami's offence off the field if he continues to run for big gains.
Miami has been a great story this year but traditionally has no home field advantage. In the Dolphins last home game they were outplayed by the Rams and did not cover a number similar to this one. I do expect the Dolphins to find a way to pull out this game but I am expecting this one to be decided by a field goal in a tight contest.
Seattle -6 vs NY Jets: No one has a bigger home field advantage than the Seattle Sea Hawks. They are undefeated (4-0) at home this season and that includes wins over elite teams like New England and Green Bay. Rookie Russell Wilson has been unbelievable at home this season posting 9 touchdowns along with no interceptions and a QB rating of 120.2. I see no reason why this does not continue against the hapless Jets. New York is coming off the bye at 3-5 and has issues at every position not just at quarterback. Mark Sanchez could be making one of his final starts of the season as the Jets are primed to get blown out again.