HATE FOLDING LAUNDRY? THERE'S A ROBOT FOR THAT. INTRODUCING … "LAUNDROID"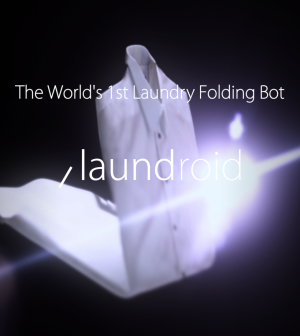 Doing laundry can be such a chore. At the Consumer Electronics Show in Las Vegas a company (Seven Dreamers) showed off a clothes-folding robot, which is a couple of months away from launch after more than a decade in development. The company's founder says that in 2005 he asked his wife what is it she could really use. She said something that could fold clothes. He thought it was a good idea. The machine takes five to 12 minutes to fold a piece of clothing, but it's the type of machine that you can set and forget.
… The Laundroid sorts by either the type of garment or who they belong to. You can place the clothes in the machine, set it, go to work or take a nap, and your clothes will be folded when you return, Sakane said.