Hamlin wins Daytona 500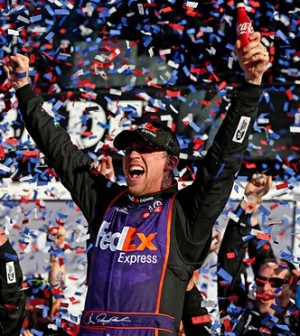 Denny Hamlin edged out Martin Truex Jr. in the closest finish in Daytona 500 history.
The unofficial report stated that the margin of victory was within 0.01 seconds.
This was a team victory," Hamlin said after his victory. "My teammates did an amazing job all day working together.
"I don't know where that came from. I don't know what happened. I can't even figure out what I did, but it all just came together."