Griezmann doesn't plan on leaving Atletico Madrid, says he's 'fed up' with rumours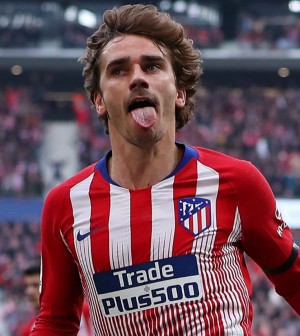 Antoine Griezmann wants the world to know his heart is with Atletico Madrid, and isn't joining another team despite what the rumours suggest.
The France international emphasizes his loyalty to the Los Colchoneros despite reports suggesting he has been looking to join La Liga powerhouse Barcelona for quite some time, and had actually almost transferred there prior to the start of the 2018 World Cup in June. He admits the constant spectulation is starting to wear on him.
"I'm used to it and a little fed up," said Griezmann about the Barca rumours.
"Every year it's the same, so I'm used to it."
The 28-year old, who has been with Atlético Madrid since July 2014, has scored 18 goals in 39 combined appearances in his fifth season with the club in 2018/19.