Glen Abbey golf course will be protected under Ontario Heritage Act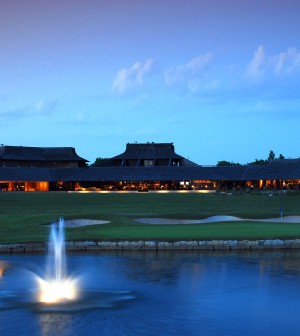 Oakville residents can rejoice, because the infamous Glen Abbey golf course will not be turning into a residential complex.
The town council voted unanimously on Tuesday to designate the legendary golf course under the Ontario Heritage Act.
"I think I can summarize what I heard as people saying that Glen Abbey is Oakville and Oakville is Glen Abbey," said Oakville mayor Rob Burton.
"There's a lot more to Oakville than Glen Abbey in my humble opinion, but I certainly think there's a lot of weight in what they said to that effect."
"I do know that heritage is our past and heritage is our future and I know that this town has taken a strong leadership role in the conservation of its heritage resources," Burton said outside council chambers."
Glen Abbey, which was designed by golfer Jack Nicklaus in 1976, has hosted 29 Canadian Opens since it's opening. It's also home to Canadian Golf Hall of Fame.
Clublink, the company that owns the golf course, were reportedly trying to convert the course into a residential/commercial area, and build up to 3,200 residential units as well as office/retail space on the premises.