Girard survives, left uninjured after falling asleep while driving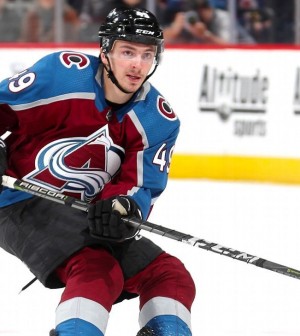 Colorado Avalanche defenceman Samuel Girard survived a scary incident in Quebec on Sunday evening.
Girard fell asleep while driving back to Montreal with a car loaned to him by Duchesne Auto. He reportedly swerved over into the other lane before crashing in the guardrail. Luckily he didn't sustain any injuries, and drugs/alcohol don't appear to be a factor.
"He fell asleep. He blinked. It happens quickly, these things," said his father Tony Girard.
"It must be said that he had a very big weekend. He has been involved in two big causes for children and has also been to Relay For Life in Saint-Félicien. Usually, these hockey players there, it's a nap in the afternoon. He was very tired."
The 20-year old, who was acquired by the Avs in a trade with the Ottawa Senators centred around Matt Duchene on November 5, 2017, posted three goals, 17 assists and a minus-8 rating in 68 games.