Giants sign Pierre-Paul to four-year, $62M extension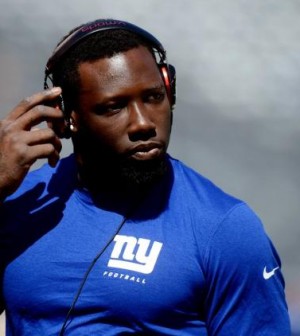 The New York Giants have signed pass-rusher Jason Pierre-Paul to a four-year extension worth $62 million.
The new deal will replace his franchise tag and include a remarkable $34 million in less than the first year of the deal with $40 million guaranteed.
"We're happy to get a long-term deal with Jason," general manager Jerry Reese said in a release. "Not only is he one of our best players, he is one of our leaders."
Pierre-Paul finished with seven sacks in 12 games after a scary incident that saw a chunks of his fingers blown off in a fireworks demonstration throughout the offseason.