Giants GM Dave Gettleman believes team can still win despite Odell Beckham Jr trade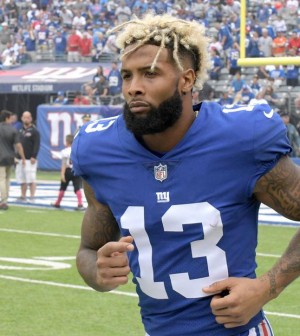 After finishing 2018 with a 5-14 record, New York Giants were heading into the offseason in a state of uncertainty. Well after trading their best player to the Browns earlier this week, it's clear that they have decided to go the rebuilding route.
Many fans are up in arms about the departure of Odell Beckham Jr, but Giants GM Dave Gettleman has no regrets about the trade despite how tough of a decision it was to make.
"You can win while you build a roster. We do have a plan, and this is a part of it," said Gettleman.
By shipping Beckham Jr off, they are getting rid of their most productive receiver. He led the team by a significant margin with 1,052 receiving yards last season. He also led the team in touchdowns (6), and was second behind Saquon Barkley in receptions (77).
The one thing the Giants gain in the deal was salary flexibility. Beckham Jr. The 26-year old Baton Rouge, Louisiana native is heading into the first season of a five-year, $95 million contract extension with about $65 million guaranteed. They also received a first and third-round pick in the 2019 NFL Draft, which could allow them to find some young talent that could soften the blow caused by the Beckham Jr. deal. Only time will tell.