From Ferdinand to Jordan: Major Sporting Career Changes
By
Admin
on September 19, 2017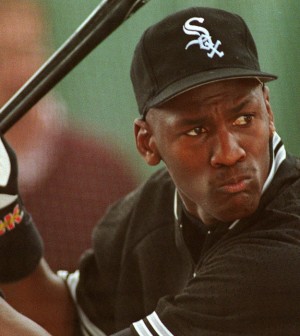 With Manchester United player Rio Ferdinand switching gears from soccer to boxing, there's some skepticism in the air. Any time a player makes the switch, the public's initial reaction is to be skeptical. However, it's not the first time.
Here's a look at a few players who decided to make the switch with varying levels of success.
NBA Legend Michael Jordan is often regarded as the greatest basketball player of all time. The winner of six NBA titles with the Chicago bulls finally decided he had lost the desire to play the game that made him famous. In 1994, he began a stint with the MLB in a contract with the Chicago White Sox but due to a series of circumstances including underperforming as well as an MLB strike, he decided to leave the sport for Basketball yet again.
Likewise, UFC star Conor McGregor decided that he wanted to hold some new records by trying out boxing in a massive event match against Floyd Mayweather Jr. McGregor began the recent match with Mayweather studying him in the first few rounds. But as it progressed, McGregor began to loose control until he had nothing left in the 9th round. Nonetheless, McGregor still landed a 30 million dollar deal for his match so there's an argument to be made about how big a failure he truly was.
Stephen Curry is one of the most globally successful NBA stars, helping the Golden State Warriors win two titles as well as multiple MVP awards. In shifting his game to the world of golf, it's not totally uncalled for as it's something he's enjoyed in his personal life for years. That being said, Curry missed the cut for the Ellie Mae Classic, scoring a four over par and generally doing better than the world expected.
When public perception is scrutinizing your every professional manoeuvre, it's difficult to maintain the respect of fans. But there are multiple avenues to make a large career change as seen through the examples above. The switch from UFC to boxing for example isn't necessarily as big a change as going from basketball to golf for instance. And it all depends on the timing of your career. What we're talking about is public perceptions, and ultimately, career moves like this really come down to the ambitions and well being of the athlete.