Four injured Penguins unlikely to play in Game 4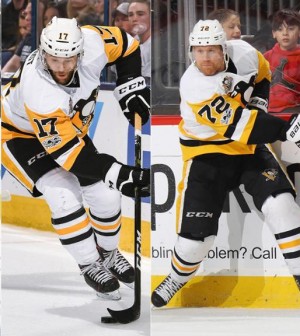 The news just came in as 4 players of the Pittsburg Penguins will unlikely play in game 4 on Friday night against the Ottawa Senators. The Senators are leading the series 2-1 over the Penguins in their 5-1 victory on Wednesday night. The Penguins are not looking healthy to end this season which will likely effect their chances of winning the Stanley Cup
"We'll see what happens, but, obviously, they didn't skate with the team so they're probably not probable [for Game 4]," Sullivan said.
Schultz, Rust and Hornqvist all sat out a 5-1 loss to the Senators on Wednesday, all with an upper-body injury. Kuhnhackl has been skating with his team, he was believed to be a healthy scratch for the past four games before not practicing Thursday. Sullivan said after practice that Kuhnhackl has a lower-body injury and is day to day.
Rust and Hornqvist skated on their own in warm-up before their team practice for the second day in a row. Schultz, who was injured by a little bump from the Sens Mike Hoffman did not go on the ice Thursday with the team which shows that hes not ready to play game 4 against this hot Senators team.
The Penguins route to the Cup is just getting harder and harder by the second as they are down in the series and also missing many of their top forwards and defenseman. Sidney Crosby also hasn't scored in this series yet so he's going to have to get the offence rolling and hopefully lead the Penguins to the Stanley Cup finals.