Former WWE star Chyna found dead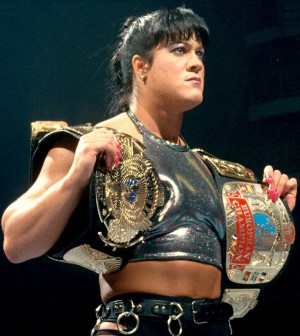 Sad news coming out of the wrestling world.
Former WWE superstar Chyna, whose real name is Joan Marie Laurer, was found her dead at her apartment in Redondo Beach, California on Wednesday.
An unnamed friend had become suspicious since Laurer had not answered her phone the past couple of days, and decided to pay a visit to her apartment to check up on her.
When she arrived, she found the 46-year WWE legend unconscious and not breathing. She was confirmed dead once police arrived on the scene.
A statement was posted on her official website confirmed the tragedy:
"Today we lost a true icon, a real life superhero. Joanie Laurer aka Chyna, the 9th Wonder of the World has passed away. She will live forever in the memories of her millions of fans and all of us that loved her."
No official cause of death has been announced as of yet, but sources say that drug overdose is a definite possibility.