Flyers relieve GM Ron Hextall of his duties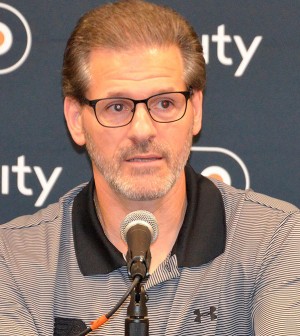 Less than two days after their embarrassing 6-0 loss to the Toronto Maple Leafs, the Philadelphia Flyers have decided to make major changes to their front office.
The team announced Monday that they have fired general manager and Executive Vice President Ron Hextall after an underwhelming 10-11-2 start to the 2018/19 campaign.
"We thank Ron for his many significant contributions, but it has become clear that we no longer share the same philosophical approach concerning the direction of the team." said Flyers president Paul Holmgren.
"In light of these differences, we feel it's in the organization's best interests to make a change, effective immediately. I have already begun a process to identify and select our next General Manager, which we hope to complete as soon as possible."
Hextall, who was officially hired in May 2014, posted a combined 168-129-58 regular season in his four-plus seasons at the helm.
During his tenure, the Flyers qualified for the postseason twice out of a possible four times, losing on both occasions in the first round.