Fifth Harmony, Nick Jonas added to list of NHL All-Star game performers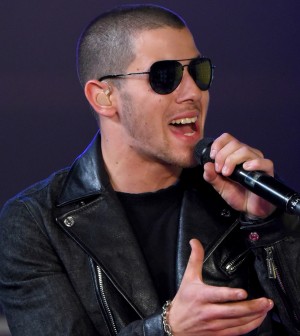 The NHL confirmed Tuesday that Canadian singer Carly Rae Jepsen, girl group Fifth Harmony and American pop singer Nick Jonas have been added to a star-studded lineup that will perform at the 2017 NHL All-Star Game at the STAPLES Center in Los Angeles on Sunday.
Mad Men actor Jam Hamm will be hosting the festivities while Grammy award winner John Legend, Five for Fighting's John Ondrasik and Robin Thicke are also among the performers.
"We are pleased with the incredible lineup of entertainment that we put together for the 2017 Honda NHL all-star weekend. The all-star weekend will feature three days of can't-miss events, including THE NHL100 celebration on Friday night, in a weekend where hockey takes over Hollywood." said NHL chief content officer and executive vice president Steve Mayer.
"We are excited for Nick Jonas, Fifth Harmony and Carly Rae Jepsen's all-star game performances for our fans in L.A and those watching around the world."
Prior to the game, Carly Rae Jepsen will perform of the Canadian national anthem, while Fifth Harmony will do the rendition of the American anthem.
In honor of his father's tragic death, Robin Thicke will present an 'In Memoriam' that pays tribute to all the deceased members included on the 100 Greatest NHL Players list. John Ondrasik will perform a heartfelt song during the tribute.