Ezekiel Elliott could face suspension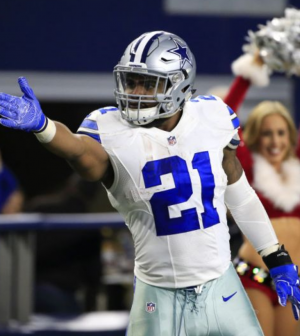 This could be a big one, Elliott has been under investigation for domestic violence for a little while now, and it doesn't look good. ESPN's Adam Schefter thinks that Elliot could face a 1 or 2 game suspension. The investigation started with a pair of claims brought against Elliott by his ex-girlfriend, one in February 2016 and one the following July. He wasn't arrested or charged in either of those instances.
And if that's not bad enough an NFL source says:
"The NFL is looking to pin something on him," one source told ESPN.
So yeah, that's pretty much the kiss of death right there.