Eskimos Name Change Sees More Traction
By
Admin
on November 23, 2017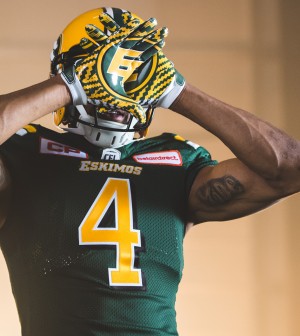 Last month we brought a story regarding the mayor of Winnipeg's gripes with the Edmonton Eskimo's team name. However now Prime Minister Justin Trudeau and Alberta Premier Rachel Notley are chiming in with their opinions. Both agreeing with the mayor's sentiments, both of these public figures believe that there should be a discussion regarding the changing of their name.
Seeing the word 'Eskimo' as a slur, it looks like more and more people are joining the cause. Nevertheless, fans of the team disagree and see the name as a tradition. Voicing his opinion on the complex relationship with Canadians and First Nations people Justin Trudeau stated:
"Reconciliation is not just about Indigenous People and the government. It's about all of us as Canadians — non-Indigenous as well. And I think that's a really important discussion to have."
The Eskimos released a statement saying that they only use the name with "pride and respect" but are actively listening to the conversation regarding the name. Natan Obed, president of Inuit Tapiritt Kanatami has spoken on the situation saying that the word is a relic of the past and should move forward without it. CFL commissioner said that the league will stay out of the conversation and believes that the Edmonton community will be able to solve the issue amongst themselves.