Edmundson undergoes surgery to repair broken right forearm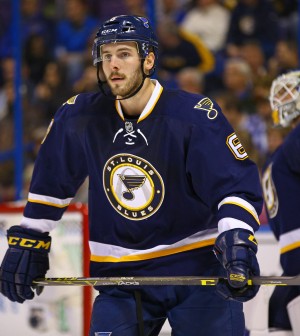 The St.Louis Blues announced Friday that defenceman Joel Edmundson underwent successful surgery on his broken right forearm, and will be sidelined for a minimum of six weeks.
Edmunson, 24, sustained the injury when he was hit by a shot with about 7:53 left in the first period of the team's 6-1 win over the Colorado Avalanche on Thursday.
He has registered six goals, nine assists and a team-best 125 blocked shots in 53 games this season.
The Blues, who are winners in seven of their past 10 games, sit third in the Central Division with a 33-20-3 record. They face their division rivals, the Winnipeg Jets, tonight at 8pm/ET.