Edmonton Bans MMA Sports for 1 Year
By
Admin
on December 13, 2017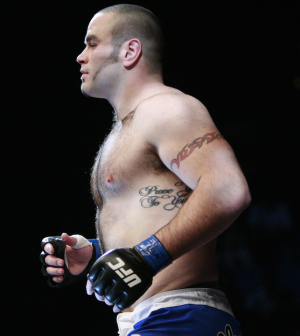 Back in June, 34 year old mixed martial artist Tim Hague was injured in a boxing match against former Edmonton Eskimo Adam Braidwood. The fight ended in a knockout with Hague being rushed to a hospital and was treated for a brain injury. Suffering three other knockouts prior to the match, many wondered whether or not he should have fought at all but ultimately, his injuries resulted in his death. Now, Edmonton has banned new licenses and permits for combat sports, temporarily.
Such a drastic decision has caused an uproar in the MMA community with a promoter who was initially planning an event for next week believing that the decision will result in far more underground fights. Famous Edmonton-based MMA fighter, Mitch Clarke, believes that the ban could result in killing the industry in Edmonton, of which is one of the largest outside of Las Vegas. The mayor of the city commented saying that while he understands that it will likely affect people's lives, he believes that it's important to put the sport on hold for now. He further implies that this could be a call to action for the industry to be regulated in the same way it's regulated in other cities across the country.
The ban will remain until December of next year or whenever the city council decides to call it off. The Combative Sports Commission has already weighed in and stated that they will move forward in creating a detailed policy. A report into Hague's death will also be given to his family before the end of the month.