Dwight Howard will likely need surgery for lingering gluteal injury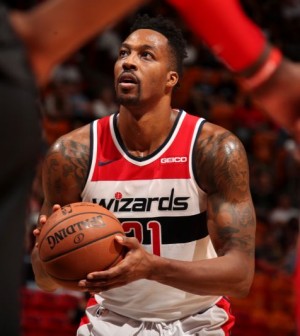 The Washington Wizards are going to be without center Dwight Howard for an extended period of time.
According to reports, the 32-year old has been dealing with a lingering gluteal injury since training camp, and is expected to undergo a surgical procedure to repair the injury in the coming days.
If all goes as planned, he will likely be sidelined for the majority of the 2018/19 season.
Howard, who signed a one-year deal with the Wizards in July, has averaged 12.8 points and 9.2 rebounds in just nine games this season.
The underachieving Wizards currently sit 9th in the Eastern Conference with an 8-13 record.