Don Henderson suing Flames, Dennis Wideman for $10.25 million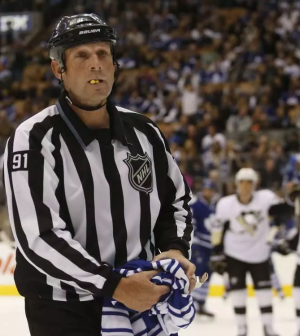 Remember Don Henderson? He was the NHL linesman that Calgary Flames defenceman Dennis Wideman collided into during the second period of the Calgary Flames' 2-1 loss to the Nashville Predators.
Well he hasn't worked any games since the incident, and filed a lawsuit against both the 34-year old and the Calgary Flames for a sum total of $10.25 million.
According to documents filed at the Calgary Courts Centre, Henderson says he sustained a concussion, and injuries to his back, neck, shoulder, and right arm from the collision.
He has also been dealing with anxiety, depression, reoccurring headaches, numbness in his right arm and hand. As indicated in the documents, he "has suffered a limitation of activities and loss of enjoyment of life"
The 48-year old Calgary native, who had officiated in more than 1,200 NHL games, claims that the injuries have cost him up to $10 million in salary. He is also seeking an additional $250,000 in "general and special" damages.