Does Cricket Have an Olympic Chance?
By
Admin
on November 22, 2017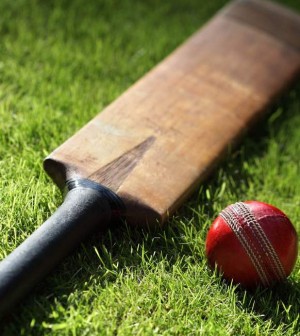 Regarded as one of the greatest batsmen of all time, former longtime Indian cricketer Virender Sehwag believes that the sport should be adopted by more countries and consequently inducted into the Olympics. Though currently, the sport is not an event, the International Cricket Council has been attempting a push for the sport to be included in the 2024 Olympic Games in Paris.
The council only had twelve permanent full members, however, boasts 105 members in total representing the sport internationally. But with only twelve teams, the ICC could find it difficult to make a convincing argument for the sport's introduction. Nevertheless, the council could attempt to introduce the sport to other countries through some kind of promotional tour or exhibition games, not dissimilar from what the NHL has been attempting with its growth Asia. But in the case of cricket, Sehwag believes they should target places like Switzerland, believing it to be the right type of place to welcome the game. As a country with a diverse interest in sports, Switzerland, will be hosting an ICC sanctioned spin on the game called Ice Cricket this coming February.
While the sport hasn't seen an Olympic event since 1900, there's always a chance. And with the ever-growing list of more obscure sports like freerunning making headlines by campaigning for an event in the games, it seems that cricket could have a good chance, at least by comparison.