DeKeyser out 4-6 weeks with left hand injury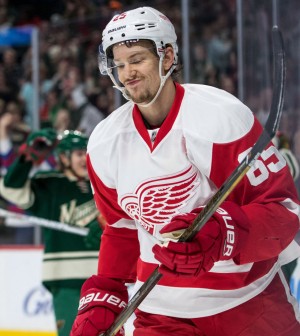 The Detroit Red Wings are going to have to get by without one of their top defenceman.
The team announced Wednesday that Danny DeKeyser will be sidelined for 4-6 weeks after suffering an injury to his left hand when he was hit by a Steve Stamkos slap shot during Tuesday's 6-5 shootout loss to the Tampa Bay Lightning.
His teammates, including fellow defenceman Nick Jensen, realize his importance to the team's success. His absence from the lineup will be difficult to overcome.
"It's hard because Danny's shoes, they really can't be filled," said Jensen.
"He's a big-minute guy. It's going to be tough without him."
The 28-year old veteran, who is third on the team with 21:17 average ice time a game, has posted a goal, six assists and a plus-4 rating in 20 games this season.