Danilo Gallinari injures his butt; out indefinitely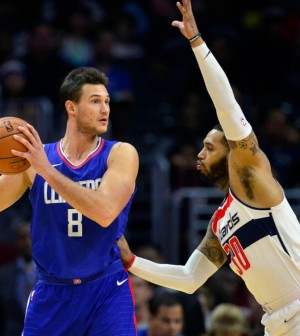 A somewhat unusual injury will keep Danilo Gallinari out of the Los Angeles Clippers lineup for the remainder of the calendar year.
The team that the 29-year old forward will be out for the rest of the month after suffering a contusion and partial tear to the left glute muscle.
Gallinari, who is in the first season of a three-year, $64,762,737 contract, has averaged 13.4 points, 4.4 rebounds and 2.6 assists in 11 games. He missed 13 games earlier this season due a similar glute injury.
He joins Patrick Beverley and Blake Griffin as Clippers starters currently on the injured reserve.