Dale Earnhardt Jr will miss remainder of NASCAR season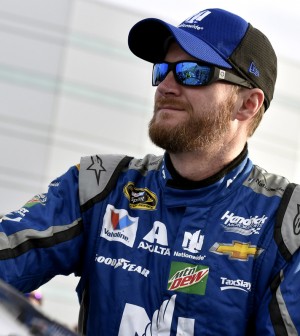 NASCAR poster boy Dale Earnhardt Jr revealed some bad news on Friday.
He announced through his team Hendrick Motorsports that he will miss the final 16 races of the 2016 season due to lingering concussion issues.
"I wish I could return to the No. 88 team this season," said Earnhardt on Friday.
"To say I'm disappointed doesn't begin to describe how I feel, but I know this is the right thing for my long-term health and career. I'm 100 percent focused on my recovery, and I will continue to follow everything the doctors tell me. They're seeing good progress in my test results, and I'm feeling that progress physically. I plan to be healthy and ready to compete at Daytona in February. I'm working toward that."
The 41-year old began experiencing concussion like symptoms in July and had missed his previous six races. He has not raced since finishing 13th at the Quaker State 400 at the Kentucky Speedway on July 9th.
Dr. Micky Collins from the University of Pittsburgh Medical Center Sports Medicine Concussion Program and Charlotte based neurosurgeon Dr. Jerry Petty have been helping him with his recovery.