Crystal Palace sign manager Roy Hodgson to extension through 2020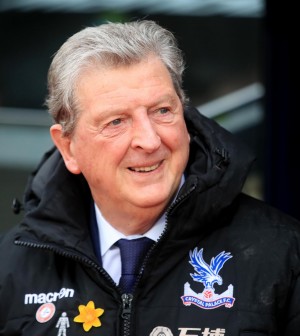 Roy Hodgson is being rewarded for his success with Crystal Palace.
The team announced Friday that they have signed the 71-year old manager to a one-year contract extension that will keep him signed through the 2109/2020 season.
"I am delighted to have extended my contract with Crystal Palace," said Hodgson.
"It is a club that has been close to my heart since I was a youngster growing up in the borough of Croydon, and having stood on the terraces in the 1950s, it is a wonderful thing to be managing my boyhood club all these years later."
"I am thrilled that I have the support of the owners, who believe that I am the right man to help this club move forward and I will do everything I can to make that happen."
Hodgson, who has been The Eagles' manager since September 2017, has led the club to a combined 12-11-14 record through 37 combined games.