Crosby reaches 1,000-point plateau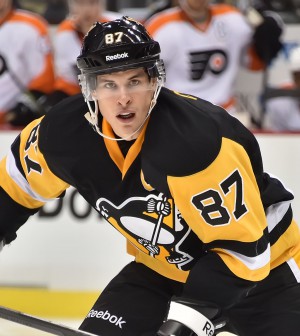 Sidney Crosby has reached the 1,000-point plateau.
Inevitable, as one of the finest players of his generation, the 1,000 point mark came in game 757 and was an assist on a Chris Kunitz goal.
Some past Penguin greats made this video congratulating Sidney on the achievement:
https://twitter.com/penguins/status/832403824669233153/video/1
To go along with the achievement, Sid also posted three points total as well as the overtime winner in the club's game against the Jets.
Crosby is atop the league, yet again, as the 29-year-old has posted 30 goals and 31 assists so far this season.