Cristiano Ronaldo heading to Juventus for £88 million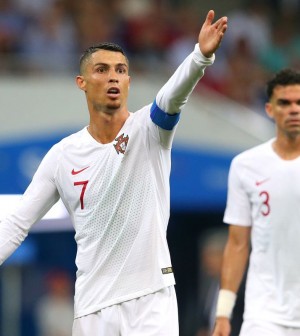 Cristiano Ronaldo is heading to Italy.
According to reports, Real Madrid is close to sending the Portuguese soccer star to Serie-A powerhouse Juventus for an estimated $88 million. His new contract will reportedly be worth €30m a season over a span of four seasons.
Ronaldo nor his agent have confirmed the news, but have certainly hinted at it over the past 24 hours.
"If it happens, it will be a new chapter and a new challenge in his brilliant career," said Ronaldo's agent Jorge Mendes.
"If Cristiano Ronaldo leaves Real Madrid, he will remain eternally grateful to the club, the president, all the staff without exception, as well as the Madrid fans throughout the world."
 The 33-year old, who joined Real Madrid in 2009, tallied 450 goals in 439 appearances with the club over nine seasons.