Crazy Ticket Prices Left 7,000 Seats Empty for the Mayweather / McGregor Fight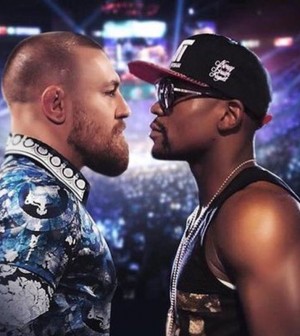 The Mayweather / McGregor fight generated money for EVERYONE involved . . . but one thing it failed to do was fill the actual arena.
The T-Mobile Arena in Las Vegas had about 7,000 empty seats for the fight.  The capacity is 20,000, but only 13,094 tickets were sold, meaning that it was only about 65% full.
Obviously, the biggest reason for the low ticket sales is that the prices started at $3,000 . . . for NOSEBLEED seats.
On top of that, Ticketmaster's 'Verified Fans' system put people into a lottery, and then allowed them a maximum of three tickets per person.  So basically, it was hard to buy tickets, and even if you could, it was going to cost you an arm and a leg.
That said, the gate total was still $55 MILLION, so it's hard to consider that a failure . . . even if it came in under expectations.  The Mayweather / Pacquiao fight sold about $72.2 million worth of tickets.