Craig Dickenson named Roughriders' new head coach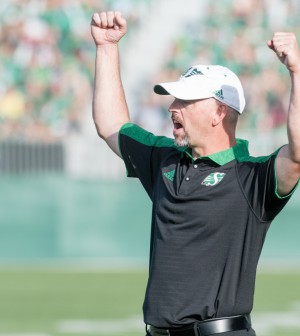 The Saskatchewan Roughriders have found their man.
The team announced Friday that they have hired Craig Dickenson to be their new head coach heading into the 2019 season.
"I want to thank Jeremy O'Day and the Saskatchewan Roughriders for giving me this great opportunity," said Dickenson.
"It is a great honour to be the head coach of this storied franchise. I look forward to working with this talented group of players and coaches moving forward."
Dickenson, 47, is being promoted after spending the past three seasons as the team's special teams coordinator.
He also had previous stints as special teams coordinator with the Edmonton Eskimos, Winnipeg Blue Bombers, and Calgary Stampeders, and enjoyed some time on the Oakland Raiders (2010), and San Diego Chargers (2000-2001) coaching staff.