Conor McGregor Could Be In Trouble With The Irish Mob
By
Admin
on November 30, 2017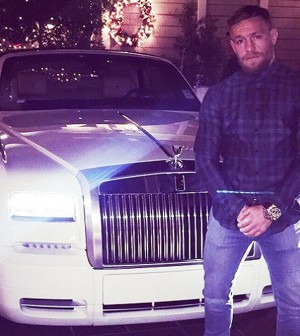 Recently, UFC champion Conor McGregor has been getting into a bit of trouble with the law. Earlier this year, McGregor pleaded guilty to a  €400 charge of speeding and was recently involved in a pub brawl this past Sunday evening in Dublin. Today, he was called to court for his ticket but didn't show and had reportedly left the country.
Reports indicate that the Dublin brawl actually involved the father of a famed Kinahan drug cartel member. When the brawl began, McGregor was unaware of the connection and punched the man in the face and has since been receiving death threats. The Kinahans are actually often in the news for huge drug busts as well as murders regularly. And although the truth behind the the cartel's involvement hasn't yet been confirmed, McGregor has actually responded to the mob with a casual "come and get me" while being followed by reporters.
Meanwhile, McGregor's father responded to the reports claiming that the alleged ties are false and his son has nothing to fear. He further goes on to say that the reports are simply rumours and laughed at how far the story has evolved. Whether or not the identity of the man Conor punched is related to the mob remains to be seen. But McGregor's stance on the situation seemed to be pretty firm as he ironically left his courthouse hearing in his Supercharge, speeding off at a comical speed.