Chargers bring in Tyrod Taylor to serve as Philip Rivers' backup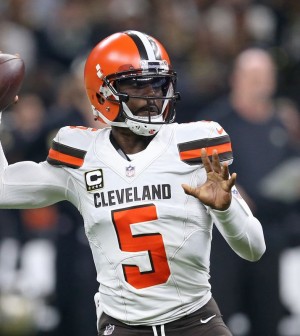 The Los Angeles Chargers found themselves a reliable veteran quarterback in case Philip Rivers goes down with an injury.
The team announced Wednesday that they have signed Tyrod Taylor to a two-year contract.
The 29-year old, who spent last season withe the Cleveland Browns, has started in 46 out of his 62 games over a span of eight seasons with the Baltimore Ravens, Buffalo Bills and Browns.
During that span, he has amassed a combined 835 pass completions for 9529 yards, 53 touchdowns and 20 interceptions.