CFL won't allow teams to sign Johnny Manziel to one-year deal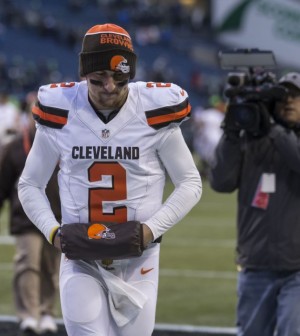 The CFL just made Johnny Manziel's chances to join the league a bit harder.
The league confirmed that teams interested in signing the former NFL quarterback and Heisman Trophy winner will not be allowed to sign him to a one-year deal. New players entering the league are required to sign a mandatory two-year deal under CFL policy.
Manziel, who is returning to football from a two-year hiatus in order to recover from substance abuse issues, has been linked to the Hamilton Tiger-Cats throughout the offseason. He played in The Spring League a couple of months ago, and also has the Alliance of American Football league as another option in case the CFL doesn't work out.